ABOUT US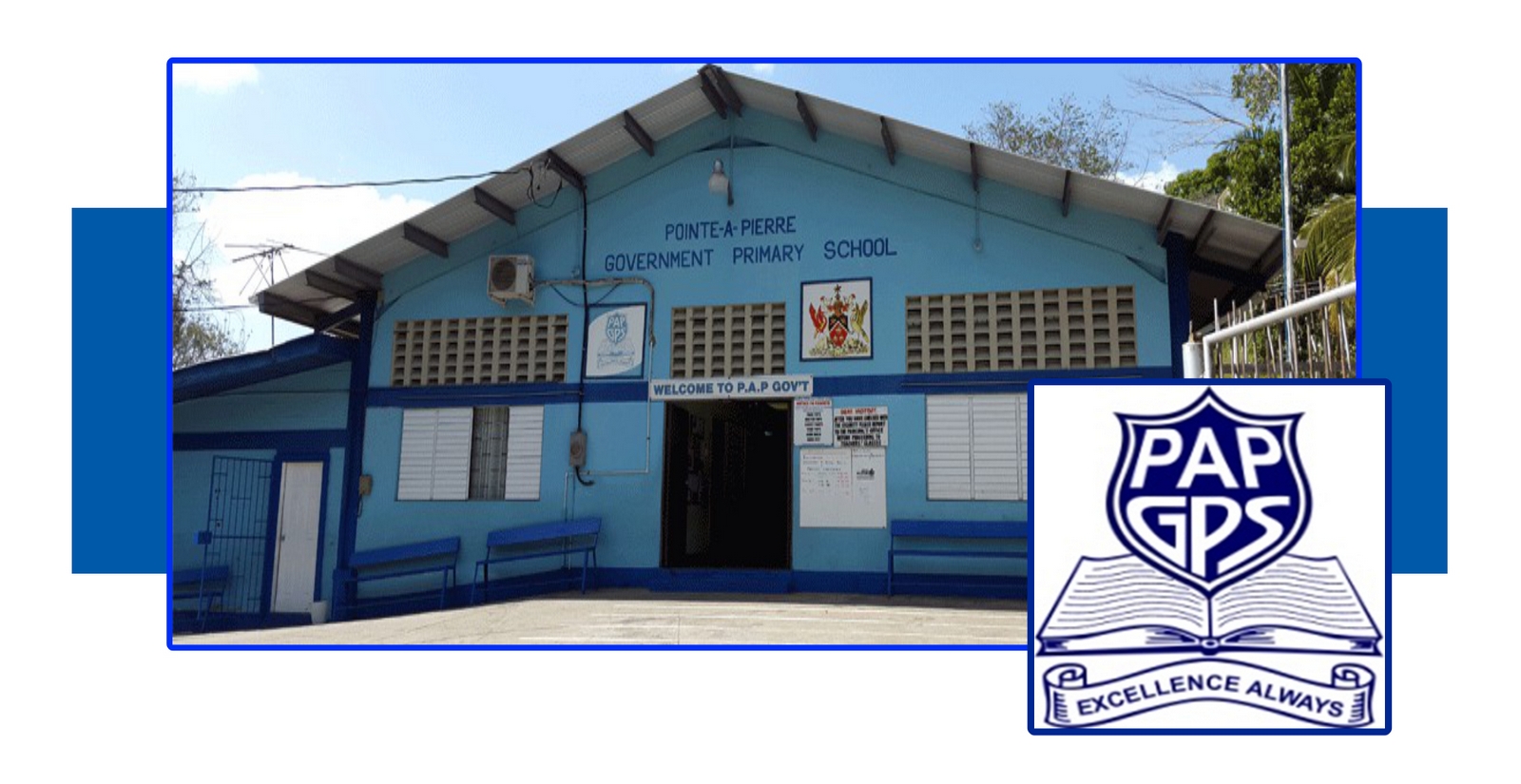 The Pointe-a-Pierre Government Primary School was established in the 1930's by Trinidad Leasehold Limited to accommodate approximately one hundred students. It is situated in a very tranquil, scenic environment at the bottom of Beaumont Hill on lands owned by Petrotrin. There are no residents in the immediate vicinity of the school.

The original wooden structure was demolished in June 2000. This resulted in staff and pupils being re-located to one of Petrotrin's houses at #29 Beaumont Hill, while a new building was being constructed. Although the new building was modified to include a library, a computer room, a staff room and a stock room, several other features were lacking. In keeping with modern development trends, there is need for a science laboratory, multipurpose hall, a cafeteria and more importantly individual classrooms. Classes are presently divided by chalkboards with little or no space for teachers and students to move around.

We took occupancy of the new facility on Wednesday 6th February, 2002. The enrolment capacity is approximately one hundred and twenty (120). However, enrolment was negatively affected during the period of the school's reconstruction. The student population was reduced from fifty-eight (58) to thirty-five (35). The number has since increased and so one hundred and twenty-seven (127) students are presently enrolled. These students reside within the neighbouring villages of Marabella, Plaisance Park, St. Margaret's Village and Claxton Bay. A number of students also come from homes with low literacy levels and one or more social problems.

Our previous Strategic Plan (2004-2008) realized improvements in our National Tests scores as well as our S.E.A. results. At present, we would like to focus on exposing our students to co-curricular and extra activities. These include 4-H, Music, Cricket, Football, Netball, Red Cross and Cub Scouts.